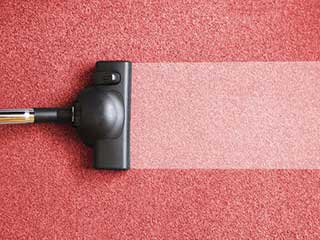 Many a times we keep asking ourselves, is carpet cleaning really worth all the trouble? To answer this carpet cleaning on a regular basis is very important for two reasons; maintenance of good respiratory health and reduction of expenses. If you would like to have the most of these two reasons, work with a reputable carpet cleaning company in your area.
If by any chance you live in Moorpark California, you are lucky to have a world class provider right at your doorstep. In this southern California city of about 34,000 residents, there are many upholstery steam clean companies. But even with all these, people still have problems of poorly executed carpet cleaning jobs. If you don't want work with professional cleaners, you are bound to have unclean or spoilt upholstery. You don't have to search more as carpet cleaning company Moorpark is willing and ready to take up any upholstery cleaning work that is bothering you.
There are many instances in which the services of a sofa cleaning company are just unavoidable. You had this wild party in your house and everything is in a total mess the following morning. Or your kids just soiled your upholstery with crayon paints. Don't panic! You don't need to throw those curtains away; there is a water damage company which can return the upholstery to the original form.
So What Should You Expect from a Reliable Carpet Cleaning Company?
If you call our servicemen on the number 805-200-5618 we will arrange an appointment which can be as soon as immediately or in a few days time depending on your availability. When our technician arrives at your home, the first thing is introduction and identification as coming from the reliable carpet cleaning company Moorpark. If necessary you would need to show the technician the carpets to be cleaned, the stains and spots to be removed plus all other concerns. If you give the carpet cleaning the go ahead, real work starts immediately.
The basic process of carpet cleaning for any professional rug cleaning company starts with the moving of furniture and inspection of the areas to be cleaned. If there are any labour charges for the movement of heavy furniture, the carpet cleaning technician will have discussed with you in advance.
First the cleaner subjects the carpet to a pre-vacuuming process in order to remove debris and dust. After this, embedded stains and dirt have to be removed through the use of powerful pre-spotting agents. If these don't work, a more effective conditioning agent is applied. The cleaning action that follows is called agitation whereby a rotary brush is used on the carpet. Our carpet cleaning contractor then uses effective machines for rinsing and neutraliser application on the carpet. The carpet cleaning process is not complete without the drying action. Once the furniture is taken back to their places and the paper work completed, the carpet cleaning job is complete.
We also take care of:

Flooring Installation

Wool Rug Cleaning

Disaster Restoration

Mold Remediation/Removal