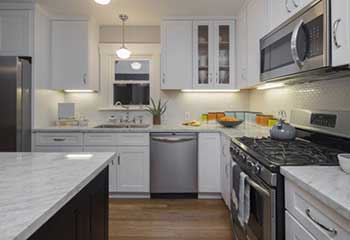 Tile Cleaning
Customer Issue: Our customer's kitchen tiles and grouting had become dull and she wanted to get them sparkling clean again.
Our Solution: Mrs. Turner had cleaned the kitchen floor before we arrived so we could inspect it and decide on the best method of cleaning. Luckily enough, the grout was undamaged, so we started off by scrubbing the grout with our cleaning solution. Next, we used a high pressure spinner tool to extract the dirt. Not only was the kitchen sparkling clean and wonderfully smelling, but the tile and grout looked brand new again.
Roberta Turner
- Bardsdale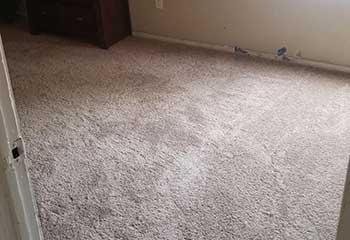 Pet Stain Removal
Customer Issue: Our customer's puppy had taken its time to go potty outside which resulted in one too many stains.
Our Solution: We identified the spots the puppy had used and applied urine liquefier. We let it sit for a while and then conducted a pad flush, which means that we didn't treat just the surface but the carpet padding as well. Once we lifted all the stains, we saturated the carpet with urine deodorizer before the final flush. This final touch left the carpet smelling fresh and clean.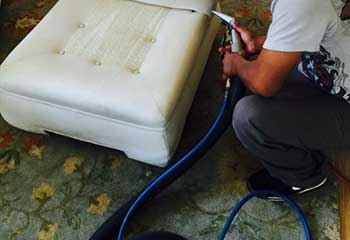 Upholstery Cleaning
Customer Issue: The recliner was riddled with food and drink stains which made it look faded.
Our Solution: We vacuumed Mr. Wood's recliner and pre-conditioned it to loosen up the soils and stains contained deep within the fabric. Next, we used our cleaning machine to remove the dislodged dirt along with the detergents we had applied. Once we restored the beauty of the fabric and made it feeling soft and smelling fresh, we applied our fabric protector so that the achieved results would last as long as possible.